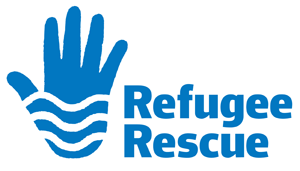 Refugee Rescue
Visit Refugee Rescue
Refugee Rescue is a grassroots NGO operating a skilled Search and Rescue (SAR) team on the North Shore of Lesvos, Greece. Our boat crew and rescue vessel 'Mo Chara' are on call 24 hours per day, ready to assist those in distress at sea. Onshore, our land teams man spotting operations that keep watch along the treacherous coastline, and work alongside partners to provide emergency relief for those have just arrived.
Refugee Rescue was founded in response to inadequate SAR infrastructure in 2015 when thousands of people were arriving to the island by boat, having been displaced by war, conflict and persecution.
By offering a consistent and skilled emergency response along this treacherous coastline, we seek to make this journey a little less deadly, with the hope of stopping any more lives being needlessly lost to The Aegean.