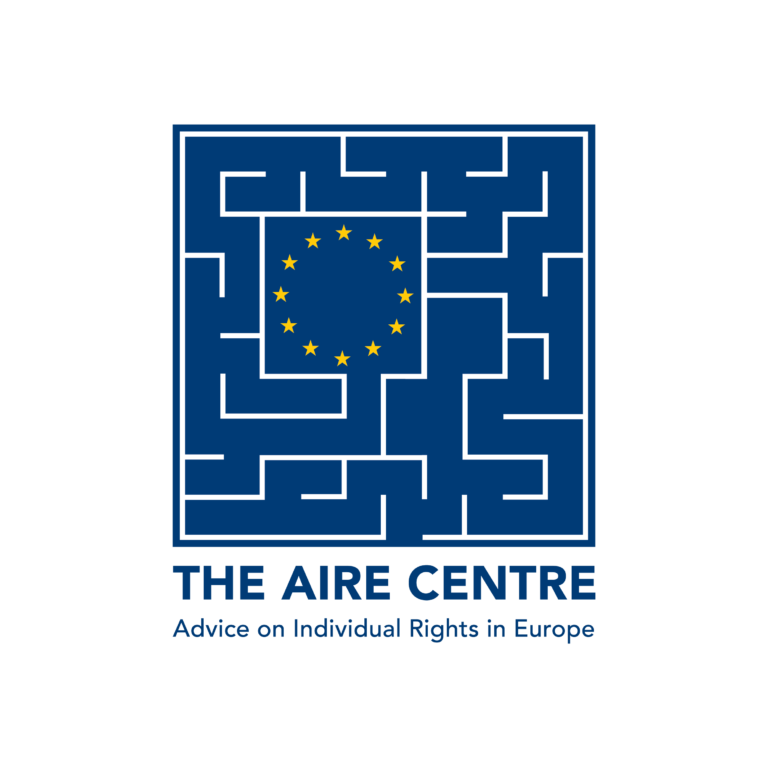 The Aire Centre
Visit The Aire Centre
We are a charity incorporated under the laws of the United Kingdom, whose main goal is to promote awareness of European law rights and assist marginalised individuals and those in vulnerable circumstances to assert those rights.
In order to fulfill our goals our teams of lawyers have the duty to develop the following strategic objectives:
Promote awareness of the rights protected by European law which are not well known or understood, including the European Convention on Human Rights, the European Social Charter, the Council of Europe Convention on Action Against Trafficking in Human Beings, but also European Union legislation governing the rights of individuals.
Protect the rights of low-income EU migrants and their family members under EU free movement law, in particular their right to enter and remain in their host state and their right to equal treatment with respect to matters such as working conditions and access to social security and social assistance benefits.
Assist individuals who would otherwise have difficulty securing expert advice and adequate representation in cases involving the application of the European Convention on Human Rights.
Enable other legal advisers to provide effective help to marginalised individuals who need to assert their rights under European law.
Work with those responsible for implementing rights guaranteed under European law to ensure that such implementation is effective.
Train young lawyers from all areas of Europe and beyond to use European law in assisting marginalised individuals in their future careers.